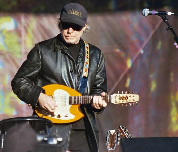 Buddy Miller
Guitarist
Singer, Songwriter, Producer and sideman Emmylou Harris, Patti Griffin, Robert Plant/Alison Krause, Robert Plant & The Band of Joy
"The TEO is a wonderful guitar...I love it! Terry is a great guy who cares about the sound and build quality of his instrument."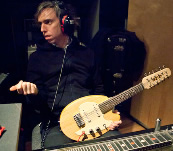 Thad Debrock
Guitarist/Producer/Songwriter
Suzanne Vega, Rosanne Cash, Aimee Man, Nelly, Jonas Brothers, Renee Flemming, Linda Eder, Ari Hest, Blow Up Hollywood, Clay Aiken
"The TEO mando guitar is a great instrument. Ever since owning one, I have brought it to many recording sessions and still manage to learn the versatility in tone it can bring to tracks. The intonation and playability make it, so as soon as you get the instrument, you are ready to go. It turns heads when you pull it out of the case and manages to find its way on to just about any track."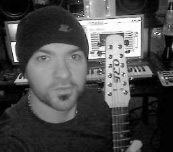 Anthony Gravley
Producer/Musician/Songwriter
"Terry Ousley and the TEO SS-12 rock! The craftsmanship, attention to detail and customer support are unmatched! The tone and feel of the instrument are inspiring to say the least. In the studio, it fills a sonic and melodic space in a track like no other instrument in my collection. Live on stage, it cuts through the mix and really brings a unique character to the set. It's a vibe machine!"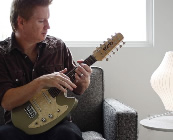 Greg V.
Guitarist
"Terry makes a very inspiring instrument, my TEO SS12 makes my eyes roll into the back of my head, soaring into the zone..."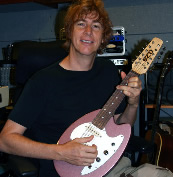 Lyle Workman
Guitarist/Film Composer
Sting, Beck, Frank Black, Todd Rundgren
"Get Him To The Greek", "Superbad", "40 Year Old Virgin"
"My Teo guitar is a fantastic sounding and wonderfully playing instrument. It's singing sustain and chimey tone enhances any track I apply it too. It's made with precision and great care. Cosmetically it's a beauty, and I love it."